Les filles d'ailleurs
The History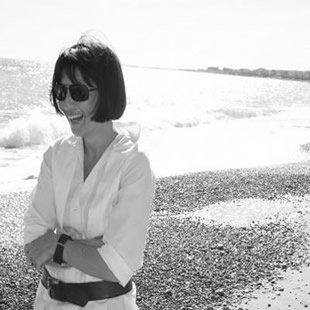 Les Filles d'Ailleurs is a women's ready-to-wear brand, founded in Paris in 2006 by designer Gabriela Lissillour.
Originally from Bucharest, Romania, Gabriela obtained her degree in Economics in Germany and joined BMW as an international buyer in various entities, in particular the Formula 1 competition department. During these 7 years, she acquired a solid business experience.
But even if she loves glamour and speed, she still feels a lack.
Always having a passion for design and the habit of creating her own clothes to dress differently,
she moved to Paris and launched her own clothing line.
Used to constantly changing her environment like the setting of "plays", she finds that the notion of "home" is no longer linked to a single place. Moving has become second nature. Thus, the brand takes the name of Les Filles d'Ailleurs....
Using natural materials and a romantic but functional cut, the brand expresses a certain atemporality and strives to give each piece a tactile dimension. With attention to detail and a subtle way of emphasizing feminine elegance, each piece in the collection tells the story of an inner beauty. It is with a discreet refinement, refined cuts and a delicate silhouette that Gabriela seeks to propose the creation of an elegant image for women eager for change.
Shop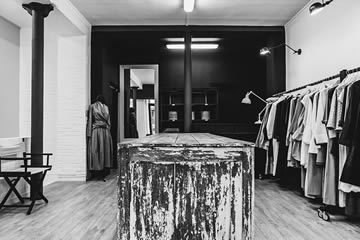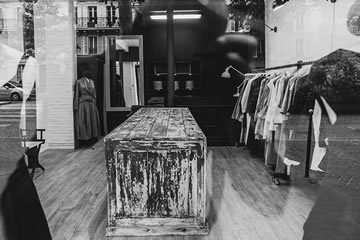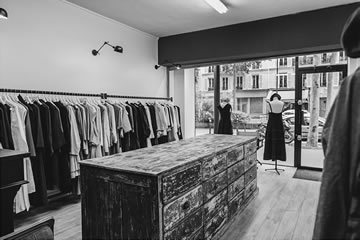 The brand's Parisian boutique is nestled at the foot of the Montmartre hill, very close to the famous gourmet street, the rue des Martyrs. In this space designed by designer Gabriela Lissillour, at 43 Avenue Trudaine, the brand's collections and other favourites are presented.
Les Filles d'Ailleurs invites you to come and play with textures and enter their timeless creative universe.
17 rue de Grenelle
75007 PARIS
+ 33 (0)1 43 27 96 73

Tuesday to Saturday
​14:00 - 19:00
Closed on Sunday and Monday

and by appointment at your convenience

News
Follow us on instagram
Meet us at the trade fairs:
Presentation of the summer 21 collection - to be confirmed:

Paris - in Showroom - over September/October 2021 - please settle an appointment

New York - cancelled
Or with our agents:
Please contact us.